Boxing and Kickboxing Must-Haves for Home-Based Workouts
Updated November 08, 2017
Start With Great Boxing Gloves and Wraps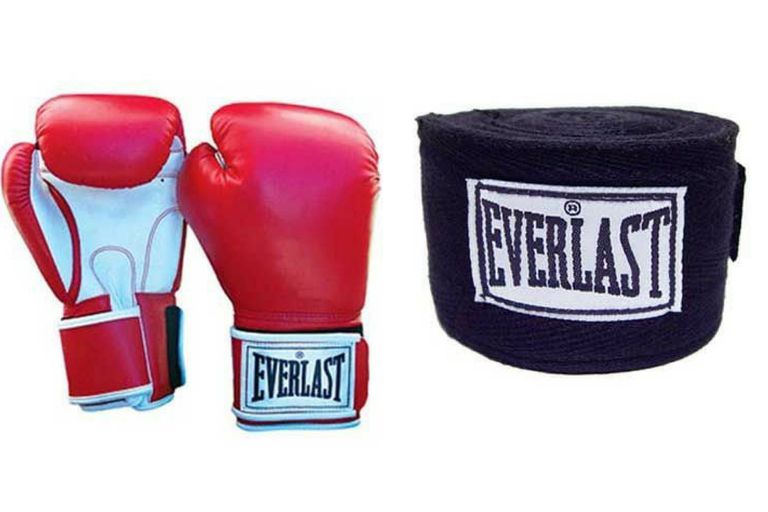 When you want a toughness boost, there's no better workout than a boxing or kickboxing routine. Classes at gyms like 9Round and Title Boxing Club are challenging and motivating, but there's no reason you can't punch and kick your way fit at home. Just make sure your gear passes the "toughness" test—it should be moisture wicking, easy to move around in, and attractive, to boot.
Of course, it's not just clothing you need for a stellar home-workout. For a true boxing experience, you need the works—boxing gloves, wraps, and a heavy bag to start. Start by anteing up for your own set of gloves, like the gender-neutral 12-ounce pro style Everlast gloves. 
Wrist wraps aren't required, but they do help provide stability to your wrists during all that high-impact punching. Plus, they're not all that expensive, and they can be machine washed, so why not pick up a pair? These black wraps by Everlast cost less than $10.
Splurge on a High-Quality Heavy Bag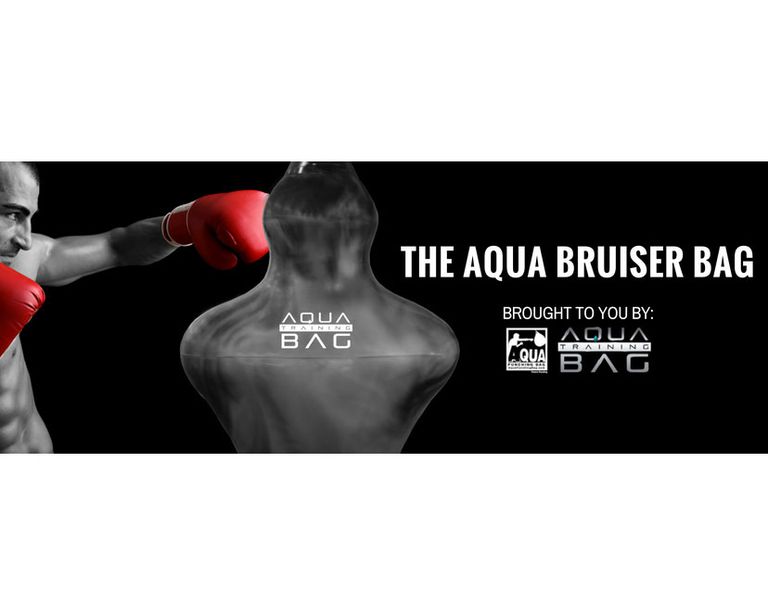 Your heavy bag is where the proverbial rubber hits the road. You want a bag that's heavy enough to take a punch and ideally allows for practicing head shots and body shots. The 160-pound Aqua Bruiser Bag is one really cool option because it's shaped like a human opponent, with a head and body, and it's shipped empty, which means it's easier to hang and move around. Once you hang it up, simply fill it with water and get to work.
Use Great Mat for Ground Work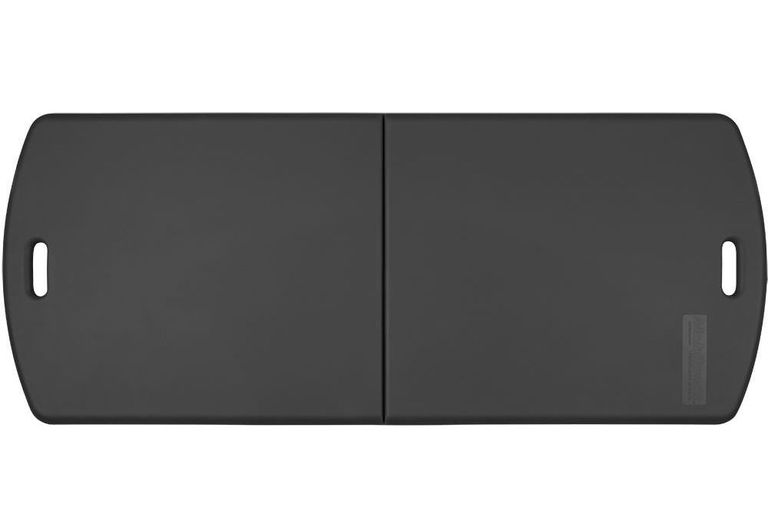 Boxing workouts don't just involve punching and kicking drills—they involve full-body conditioning programming, including ab work, burpees, mountain climbers, and more. It's important to have a high-quality mat on hand to help you get through these ground-based exercises without tearing up your hands or knees. Consider the WellnessMats MobileMat as one example. This five-foot mat folds in the middle and has handles for easy storage and transport, and it's designed with a half-inch thick proprietary material that offers extra cushioning and support. Plus, it stays put and won't slide around during intense activity. 
Swing, Throw, and Hold Weight for Conditioning Work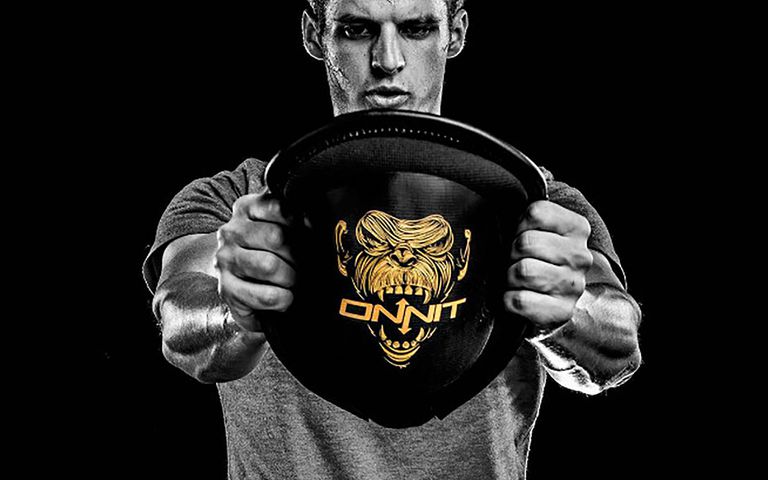 Speaking of total-body conditioning work, you're going to need some type of weights to maximize your efforts while doing lower body, upper body, and ab exercises. While just about any weight will do, sandbells like Onnit's Primal Steelbells are an excellent option. These steel shot-filled discs can be swung like a kettlebell, easily gripped in one or two hands, or thrown like a medicine ball. Plus, when you throw them, they don't bounce or roll around, so you can easily pick them up and throw them again. Having a couple on hand for strength training is an easy way to take your routine to the next level. 
Use a Jump Rope for Added Cardio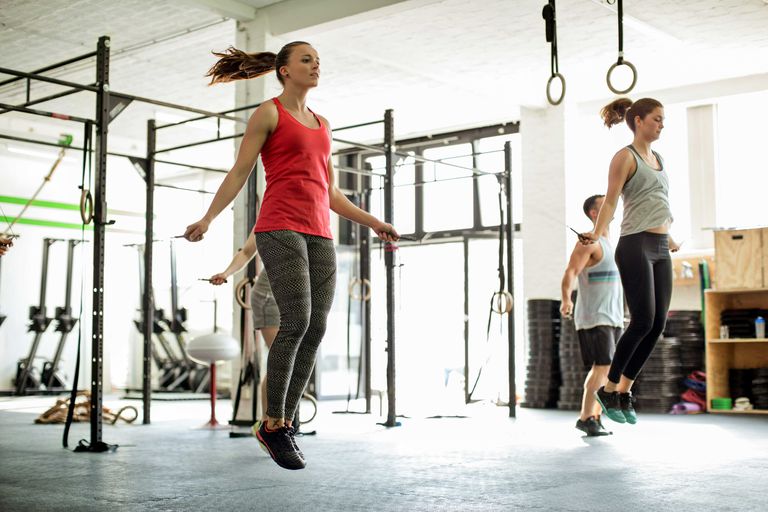 Jump ropes are the ultimate conditioning tool for boxers, so go ahead and pick up a lightweight speed rope to add extra cardio to your routine. As you get better at jumping rope, your boxing-related skills, like agility, coordination, and speed, will all improve. Grab a speed rope like the Harbinger X4 available at Dick's Sporting Goods.
Buy Functional Workout Apparel for Women...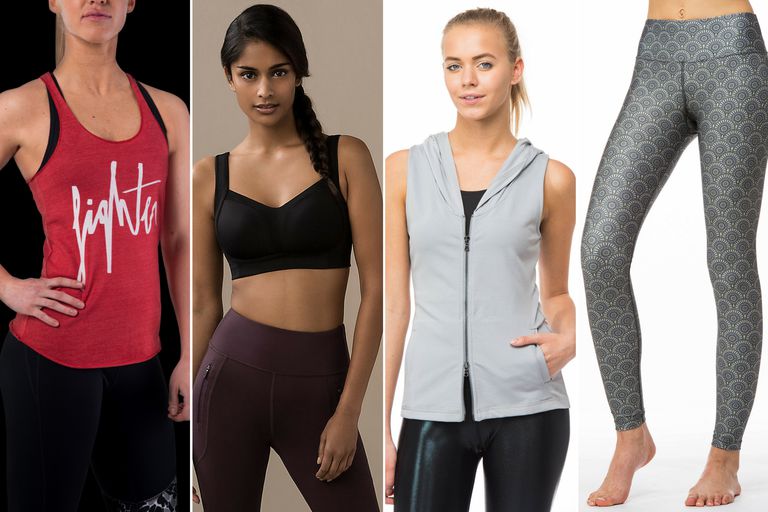 Girls, you're going to be bobbing and weaving through a tough, high-impact upper body workout—you need clothes that will stay put and work with you through your workout. "Far too many women go for cute outfits for fitness," says Alexandra Allred, a former national kickboxing athlete and personal trainer. "That might work on the treadmill, but it doesn't fly in kickbox." She suggests wearing high-quality yoga pants because they stay put and won't ride up, and a sports bra with underwire that holds everything in place, Finally, a moisture-wicking, breathable tee or tank-top should finish out your outfit. 
If you're interested in function and fashion, consider this lineup: 
Or Buy Functional Workout Apparel for Men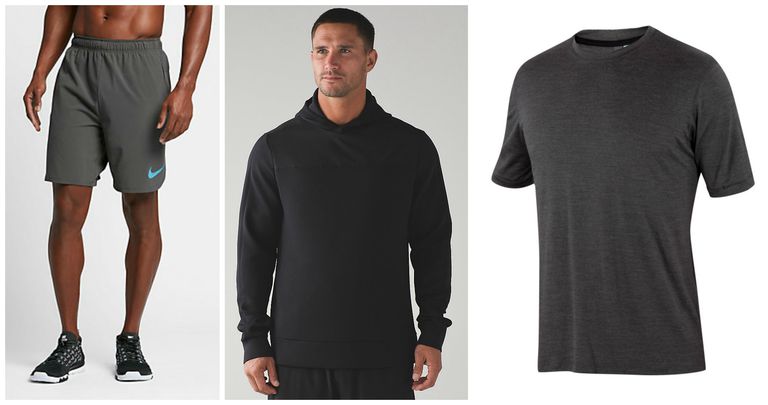 Guys may not have to worry about their ta-tas bouncing around, but they still need to prioritize movement and comfort during kickboxing and boxing workouts. High-quality, breathable athletic apparel is the way to go. Consider high-quality athletic shorts, a wicking tee or tank top, and a sweatshirt to throw on after class is over. Here are a couple great options:
Nike Flex Training Shorts - They're the perfect pair of basic training shorts for all your active pursuits
Lululemon License to Train Hoodie - You probably don't want to train with your hoodie on, but this classic piece is perfect for before and after your workout
Ibex Essential T - This may look like a basic t-shirt, but the combination of Merino wool and silk gives the ultra-lightweight top your most comfortable fit with high-performance features
Follow Boxing Workouts to Keep You Motivated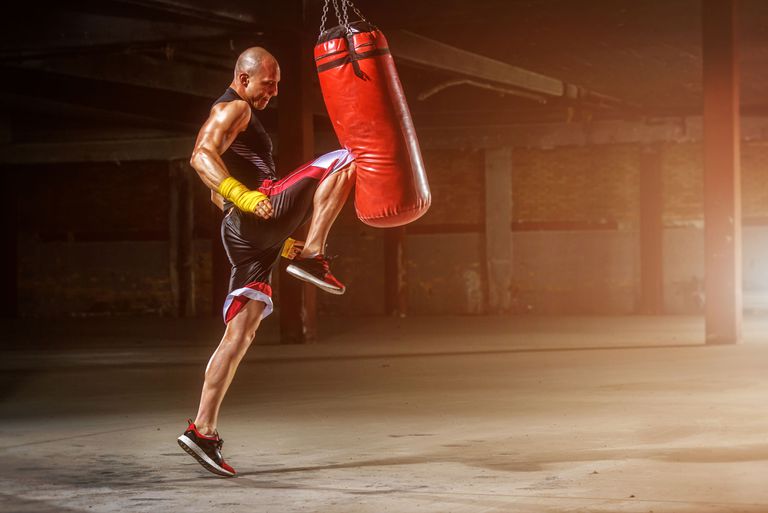 It's all well-and-good to have the gear, but unless you feel confident punching a bag, you won't get much out of your home-based boxing workout. Luckily, there are lots of resources available to help you master your moves. You can start by accessing these free, expert-designed workouts from Verywell: 
A Word From Verywell
The truth is, when you start boxing or kickboxing at home, you don't need a lot of gear. While the toughest workouts include a heavy bag, gloves, and wraps, there's no reason you can't start with bodyweight exercises and shadow boxing moves. The important thing is to get moving and to see if you like the activity. Online subscription services, like Grokker, offer a number of instructor-led classes to give you a taste of the kickboxing experience.